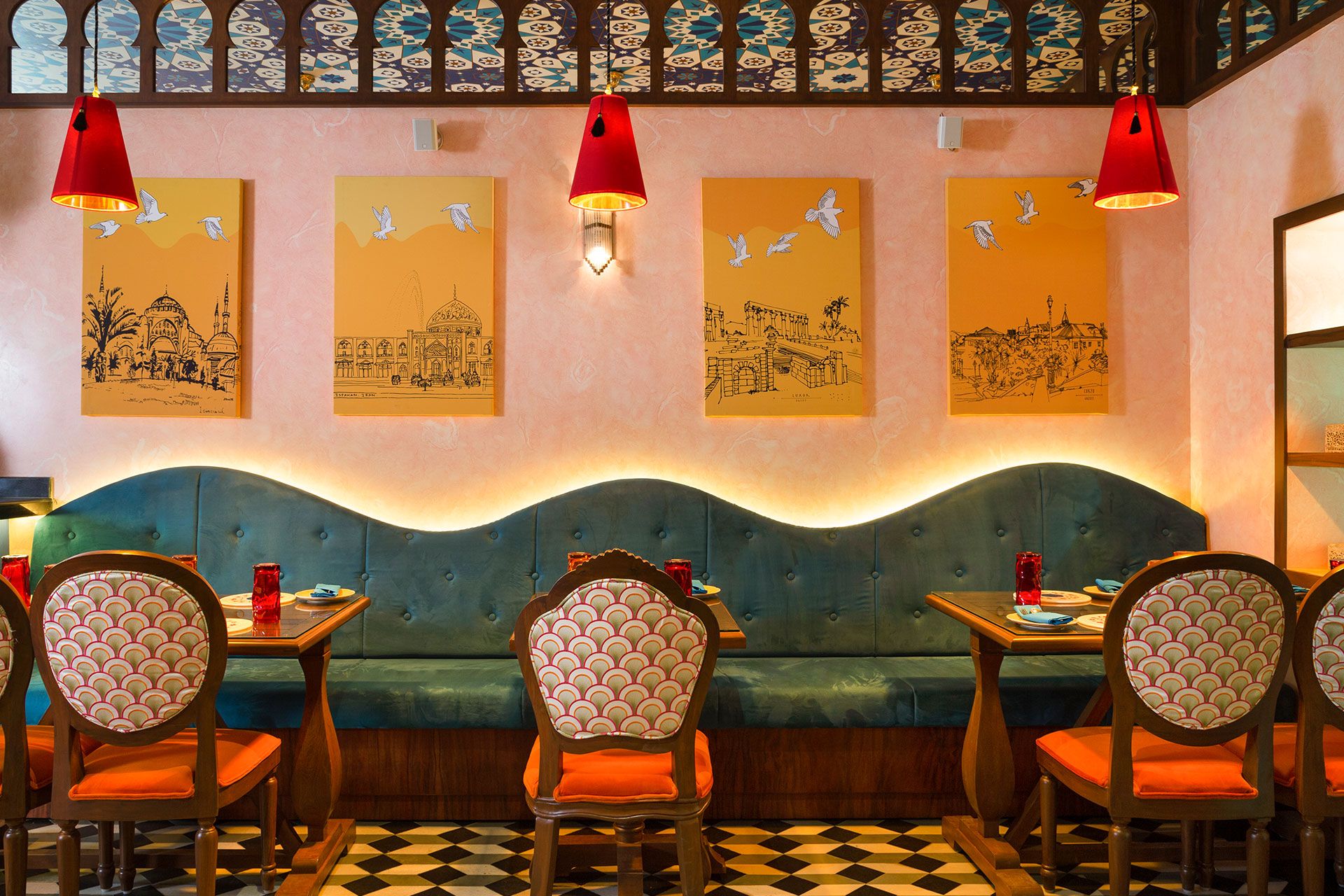 Maffy's

Locations
Mumbai, India
3,500 sqft.
Recognition
Architect & Interiors India Online
June 2019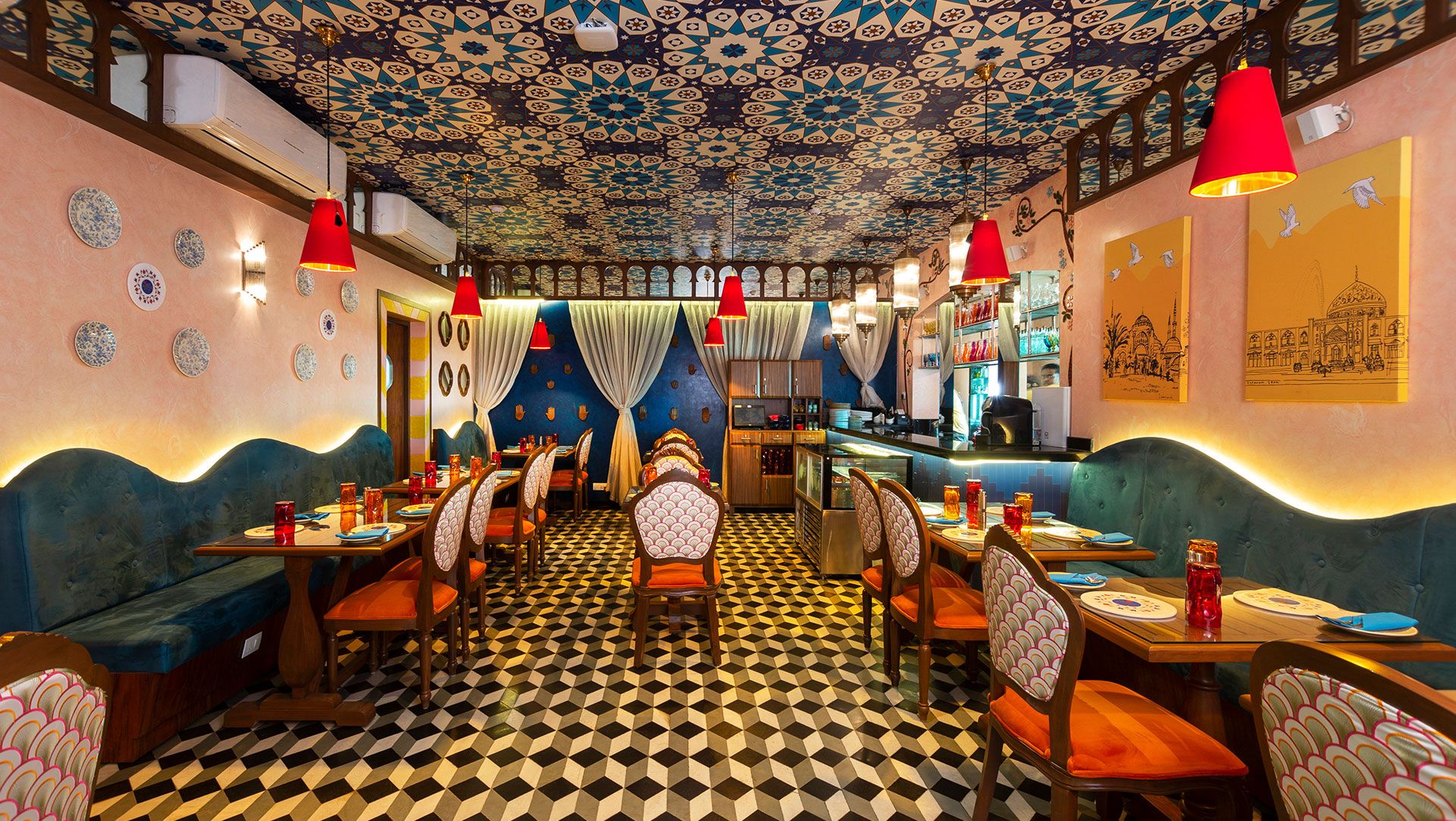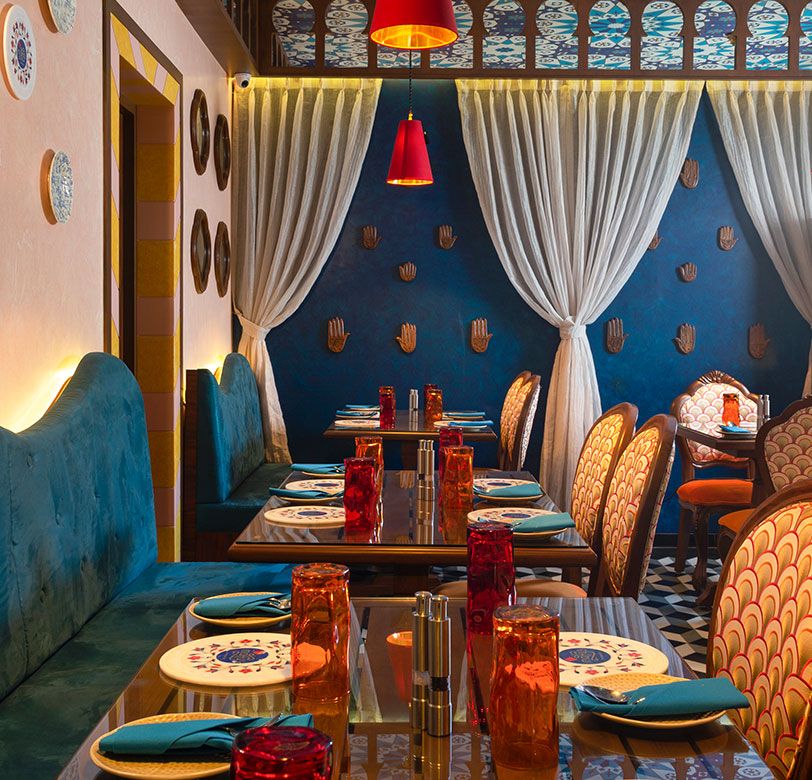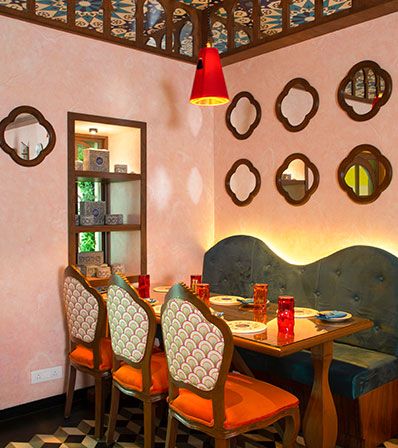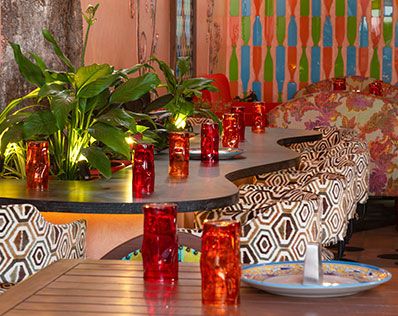 Candle Light Banquet
A minute's amble just south of the iconic Gateway of India is a swathe of colour and cuisine that transports you to the souks of Marrakech and its ilk. The Pan Arabian/Mediterranean restaurant occupies part of the ground floor of the Hotel Sea Palace in Colaba, Mumbai. It is named 'Maffy's' after a fictional character who scours the faraway lands in search of epicurean adventures. His travels are said to be a reflection of the various journeys that owner Mufiz Rakhangi has embarked upon, around the world. It traverses a culinary landscape that covers the Middle East, North Africa and the Mediterranean.